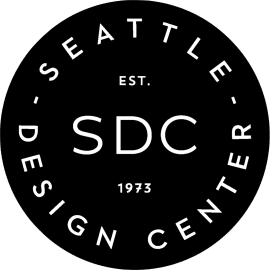 Marketing Director / SEATTLE, WA 
Role Summary:
As the Marketing Director of the only design center in the PNW, it is your responsibility to attract returning and new visitors. You will work closely with the showrooms and the local trade community to showcase the latest products, building services and provide a source of inspiration.
Whether through targeted digital marketing campaigns, engaging trade events, or strategic partnerships with industry professionals, you will strive to position SDC as a go-to destination for interior design inspiration. With a strong eye for detail and a passion for all things design, you know how to effectively market the showrooms and generate interest in their offerings.
Why this role is an incredible opportunity:
The opportunity to serve as the Marketing Director of Seattle Design Center is an incredibly exciting and unique opportunity for a marketer who is passionate about design and loves a fast-paced environment. In this role, you will have the chance to shape the marketing efforts of the organization and make a significant impact on its success. With control over nearly every aspect of marketing, you'll have the opportunity to work with a diverse group of stakeholders, including showroom owners, local designers, architects, media publishers and luxury manufacturers. A key to your success is building relationships and gaining valuable insights that can inform your marketing efforts. With the support of a dynamic team and a culture that values creativity and innovation, this is an opportunity to truly make your mark and showcase your marketing skills and talents.
Click the button below to see the full job description.

INTERIOR DESIGNER / SEATTLE, WA 
Interior Designer 
Are you interested in seeing your designs come to life, while being an integral part of the entire design/build process?
We are looking for a collaborative, self-directed and thoughtful designer with excellent communication and technical skills. This is an opportunity for a creative designer with initiative and ambition to work on a wide range of residential projects in Seattle's Northwest neighborhoods. JDB's clients have unique design problems, and we strive to develop distinctive and creative solutions. Our designers work in collaboration with our marketing, sales, estimating, and production teams.
Click the button below to see the full job description.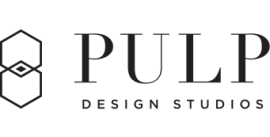 INTERIOR DESIGNER / SEATTLE, WA 
https://pulpdesignstudios.com/careers/
FULL-TIME 
JOB RESPONSIBILITIES
In need of a formally educated Interior Designer who possesses the hustle of hospitality design, but the passion for detail and client satisfaction of residential design.
The Interior Designer will provide project design support on projects from inception to final installation. Integrating our Pulp aesthetic and applying all work into our curated processes is essential. Essentially every project takes on two clients, the actual client and Pulp itself.
Attending design consultations and project meetings, programming, space planning, job site visits, finish and furnishing selections, design presentations, vendor coordination and pricing, typing specifications, to attending and managing design installations, client relations; we pursue the highest level of completion for every task.
Our ideal candidate will be a self-starter who works autonomously as part of our team, blends seamlessly into the Pulp culture and realizes that at Pulp, there is no task too big or too small for someone to roll up their sleeves and help out.
The selected candidate will complete project related errands, as well as general office tasks and errands when needed to ensure a smooth flow of delivery. Additionally, the Interior Designer may be asked to undertake Intern management from time to time.
Reflecting the Pulp attitude and service, our Interior Designer will act as a liaison between Principals and Senior staff, vendors, clients, and consultants.
Clear, efficient communication is essential in this role as the team manages multiple projects across the country simultaneously while achieving our highest Pulp Design standards.
Proven experience in successful client communication and customer service that reflect the corporate brand and values is a cornerstone of every role at Pulp. As are multi-project design abilities managing various projects in various phases at once while meeting all internal and client deadlines.
We are passionate about all things design, so being ready and open to special projects involved in client & customer management is the kind of adaptability we are searching for in our next  Interior Designer.
Our business requires more than great design to be successful, so additional responsibilities may include product design, website, marketing, and social media related tasks.
JOB REQUIREMENTS
Degree in Interior Design with 3-5 years work experience
Experienced with on-site construction projects and general contractor coordination.
Excellent attention to detail and communication skills
Strong ability to work independently, multi-task, and adapt in a fast-paced environment
Customer service and client interaction experience
AutoCAD experience is a must. Studio Webware experience is a plus.
Quickly learn new processes, procedures, and user interfaces
Previous professional office experience, especially in a start-up culture, is a plus.
Must have a working vehicle for office & client-related errands
Proficient Mac/Apple based user knowledge
Interested in joining our team? Email resume to "info [at] pulpdesignstudios [dot] com" with the title: "Position Application: Interior Designer – Seattle, WA"

Administrative Assistant
Virginia Stamey Interior Design
Job details Salary
Job Type
Qualifications
High school or equivalent (Preferred) Customer service: 2 years (Preferred) US work authorization (Preferred)
Benefits
Pulled from the full job description
Full Job Description
To be an executive assistant to an interior designer in a small, busy oce doing primarily residential work; not necessary to have an interior design background, but preferable; good communication skills; detail oriented; problem solver and multi-tasker. Responsibilities include: bi-monthly billings in QuickBooks; invoicing of clients; price calculations; working with vendors; sourcing new product; maintaining resource library and les; coordinating pick up and deliveries. The position does require use of a car for occasional errands and deliveries. Approximate schedule M-F 9am-5pm.
Necessary Qualications:
Microsoft Office Experience
Good English Communication and Writing Skills Good Math Skills
Multi-Task Skills
Desired Qualications:
Detail Oriented
Some Interior Design Experience
Writing and Tracking Orders from Start to Finish
Intermediate Experience with Microsoft Excel Intermediate
Experience with QuickBooks
Health insurance contribution negotiable after 6 month tenure.
Work Location:
Work Remotely
Job Types:
Full-time, Part-time Pay: $20.00 – $24.00 per hour Benets:
Flexible schedule
Paid time off
Schedule:
8 hour shift Monday to Friday
COVID-19 considerations:
Education:
High school or equivalent (Preferred)
Experience:
Customer service: 2 years (Preferred)
Work Location:
Hiring 1 candidate for this role
HOW TO SUBMIT: 
https://www.indeed.com/viewjob?cmp=Virginia-Stamey-Interior-Design&t=Administrative%20Assistant&jk=f4aee27bf9c999a4&q=virginia%20stamey%20interior%20design&vjs=3

Showroom Outside Sales Representative
Trammell-Gagné has been the leading design resource in the Pacific Northwest for more than 24 years. Our expertise in furniture, lighting, textiles, and accessories showcases the best of the best brands. TG offers timeless classics, contemporary sophistication, and artisan crafted beauty, celebrating craftwork over assembly lines. It is integral that diversity, depth of lines and talent remain at the core both of and in our business. We pride ourselves on offering a professional, creative, knowledgeable, and friendly service. We like to think there is a bit magic and ease to our approach, offering a curated and collected environment for any interior with a smile.
We work for designers whom we consider to be tastemakers and innovators. We represent brands deeply rooted in rich craft tradition. It is our team's shared passion for design, creativity and great human connections that drives us every day.
We are looking for an Outside Sales representative to partner with our Seattle based showroom to act as the ambassador of TG and our luxury collection of brands to design firms primarily in Washington, and Oregon with a sales focus on the residential, hospitality and commercial markets. We are looking for someone who is energetic, ambitious, lives to tell the stories, and ultimately is driven by sales. AT TG we Embrace Your Space.
SCOPE:
Primarily work from home or own office with full access to showroom space and resources
Must be willing to travel via car to Washington, Oregon, Idaho, and Montana on sales calls –Seattle and Portland are our primary markets.
Traveling with vendors and attending events on a seasonal basis may be required
Work as a team player by always supporting your coworkers
We also like to have fun
KEY RESPONSIBILITIES:
Maintain a full calendar of outside sales presentations, providing designers and clients with information on products, pricing, lead times, specifications, etc. averaging 10-15 per week in person or otherwise
Conduct organized follow-ups for all presentation
Be accountable for individual sales goals
Seek new client relationships
Nurture existing relationships with consistent follow-up
Manage leads, track and register projects with vendors
Set realistic client expectations
After sales follow up and gratitude
Provide accurate and timely monthly reports to management, including call reporting andbusiness updates.
Attend trade shows as needed and/or available
Stay informed of new TG products and other general information of interest to customers
Develop and cultivate strong relationships with our vendors

 Manage and schedule client visit with manufacturers and provide a brief summary of the visits

Request sales materials to be created and curated for specific client presentations from marketing team, and or seek approval for materials that have been self-tailored
QUALIFICATIONS:
Be a team player who is willing to do what it takes to get the job done
Bachelor's degree preferred
3+ years of sales experience preferred
Experience in both residential and commercial markets preferred
Excellent interpersonal and communication skills (written and verbal)
Organized, detail-oriented and ability to multi-task
Well versed in social media and digital communication
BENEFITS
Paid Medical after 60 days
Two weeks paid vacation
Nine paid holidays
Paid sick time
Dental Available
Bonus Program Available
HOW TO SUBMIT: For immediate consideration, please submit cover letter, professional references, and resume to hunter@tgshowroom.com.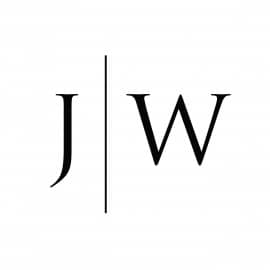 Showroom Outside Sales Representative
GENERAL SUMMARY
Responsible for day-to-day outside sales of high-end residential furniture, fabric, wallcovering, and accessory lines represented by Jennifer West Showroom.
ESSENTIAL DUTIES AND RESPONSIBILITIES
This individual will be the primary contact for clients of the Jennifer West showroom in the Oregon, Idaho, Montana and British Colombia region.
Facilitates the sale of residential furniture, fabric, wallcovering, and accessories from the showroom, including:
Lead generation
Preparation and Delivery of Sales Presentations
When restrictions lift, travel minimum two weeks out of every month
Assisting customers with product selection
Order generation
Order processing and tracking
Problem solving
KNOWLEDGE, EXPERIENCE, AND SPECIAL SKILLS REQUIRED
5 years' experience in a high-end furniture and/or fabric environment or equivalent experience in an interior design environment.
Must demonstrate the highest level of integrity and professional conduct.
Candidate must be a self-starter and proactive.
Ability to interact effectively internally and externally.
Microsoft Word/Excel/PowerPoint skills required.
Excellent organizational, verbal and written communication skills.
Ability to work effectively from the main office when not traveling.
To Apply:
Please email your resume and cover letter to our Operations Manager, Deborah Rasinski, drasinski@jwshowroom.com.
COMPENSATION
Will depend on experience and include a mix of salary and commission.
Please, no calls to the showroom. We will respond to email applicants only.
For more information on Jennifer West Showroom, please see www.jwshowroom.com.
NOTE:
The above statements are intended to describe the general nature and level of the work being performed by people assigned this job. They are not exhaustive lists of all duties and responsibilities, knowledge, skills, abilities, physical job demands and working conditions associated with the job.
Jennifer West Showroom Paid Internship
GENERAL SUMMARY
The Jennifer West Showroom is looking for a wonderful internship candidate to join our team!
Jennifer West is a to-the-trade showroom, servicing interior designers, architects, and other members of the trade. Jennifer West proudly represents some of the finest manufacturers available. With a focus on high-end furnishings and an obsession for exceptional quality, Jennifer West has chosen to work with a very select group of companies and designers. Jennifer West is a premier design resource for the Pacific Northwest. Based in Seattle, our 12,000 square foot showroom uniquely displays our exclusive collections of the finest furnishings available. Our long-term relationship with designers and manufacturers is at the core of Jennifer West's service philosophy. By focusing on a select group of manufacturers, we have developed an in-depth knowledge and understanding of their collections. This service philosophy, combined with a comprehensive knowledge of our merchandise enables us to provide a level of impeccable service, which parallels the quality of the product
The Jennifer West Showroom, located in the Seattle Design Center, welcomes the opportunity for interns to participate in the operation of our to-the-trade showroom.
The following internship opportunity exists: Showroom Sample Room, Merchandising and Logistics Intern.
This position reports to: Jennifer West
ESSENTIAL DUTIES AND RESPONSIBILITIES
Sample room management to include maintenance/replenishment of sample inventory.
Assisting clients with material selection.
Display development, implementation, and maintenance.
General showroom caretaking (displays, lighting, etc.).
Other responsibilities as directed.
KNOWLEDGE, EXPERIENCE, AND SPECIAL SKILLS REQUIRED
Prior experience and/or interest in the field of interior design.
Capable of moderate lifting.
Professional verbal, written, and presentation skills.
Comfortable working both individually and in a team environment
Literate in Microsoft Office applications.
To Apply:
To apply, please email your resume and cover letter to our team at info@jwshowroom.com.
Thank you for your interest!
COMPENSATION
This is a paid internship. The rate is $17.27 per hour.

Showroom Sales Representative
GENERAL SUMMARY
Located in the Seattle Design Center, our 8,000 square foot showroom provides some of the best furniture lines in the home furnishings industry. Our primary customers are Interior Designers, Architects and Stagers. We sell upholstery, lighting, case goods, art and accessories. Please visit our website: wwwjgarnerhome.com to learn more about us and the lines we represent.
J Garner Home is hiring a Sales Representative to work in our Seattle Design Center showroom. This is a full-time position with hours 9am-5pm Monday through Friday.
Candidate responsibilities include, but are not limited to:
Present, promote and sell products to existing and prospective clients
Quote and execute sales and purchase orders in a detailed fashion
Establish, develop and maintain positive business and customer relationships
Reach out to customer leads
Resolve issues with customer orders to maximize satisfaction
Maintaining showroom appearance and assisting with visual merchandising when new products arrive
Manage sample checkouts and requests
 SKILLS REQUIRED
Proven work experience as a sales representative
Excellent knowledge of MS Office – mainly Outlook and Excel
Familiarity with Robly email marketing platform is a plus, but not required
Excellent selling, communication and negotiation skills
Prioritizing, time management and organization skills
Relationship management skills and openness to feedback
Experience in the home furnishing profession would be ideal, but not required
To Apply:
Please submit a cover letter and resume if interested
email: jan@jgarnerhome.com
COMPENSATION
Job Type: Full Time
Pay: $22-$25 per hour
Showroom Assistant
GENERAL SUMMARY
Part-time showroom employee. Flexible schedule.
ESSENTIAL DUTIES AND RESPONSIBILITIES
Showroom sales
Create estimates
Communication with vendors
Following up with designers
Order processing and tracking
Showroom tidiness
EXPERIENCE AND  SKILLS REQUIRED
Sales experience a plus, but not required
Physically able to maneuver heavy rugs
Excellent organizational, verbal and written communication skills
PC literate
COMPENSATION – Depends on experience.
HOW TO APPLY – Please email resume and cover letter to Michael Andonian, mike@andonianrugs.com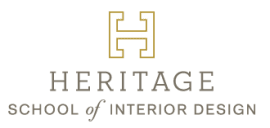 Interior Design Instructor
Seeking a Part-time Saturday Interior Design Instructor for a Private Occupational School, offered under an independent contractor agreement for approximately 10-13 hours/week.
About Heritage School of Interior Design
Heritage School of Interior Design prepares students for a career as an interior designer. The primary course offered at the school is the Fundamentals of Interior Design Program. Through this program, students develop an extensive knowledge base which empowers them to work in the Interior Design industry. Projects include the full design and presentation of two residential spaces. This program puts equal focus toward core design knowledge, design expression and business practices that together enable students to become successful industry professionals.
The school has a very strong culture and all team members are flexible, personable, open-minded, passionate, encouraging, supportive, caring and a team player.
Vision: To empower the creativity of aspiring interior designers with a quality, hands-on education to achieve personal growth and professional success.
Values: Empower the success of others, pursue growth and learning, be creative and open-minded, be passionate and determined, have the courage to change course, be humble and collaborative.