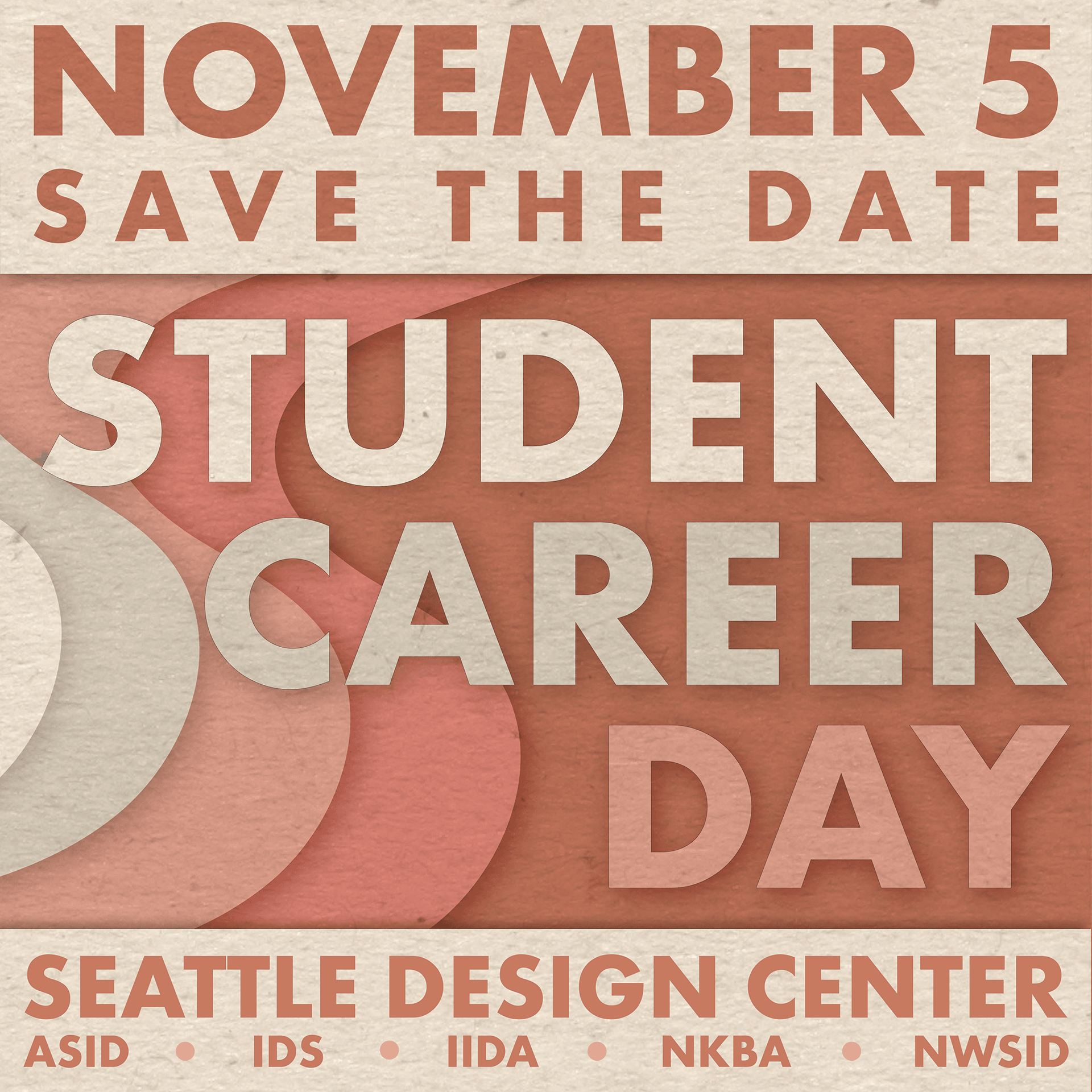 Spend the day at the Seattle Design Center immersing yourself in the world of Interior Design. Connect with the top organizations, listen to a panel discussion with successful designers spanning multiple expertise, ignite your creativity as you familiarize yourself with showrooms. Raffle prizes with a grand prize winner will be announced. Lunch is included!
*All COVID precautions will be taken and protocols followed.
High School Students – Please email gina@greenbridgemgmt.com with a photo of your student ID for a free ticket.
Follow us on Instagram @seattledesigncenter & Subscribe to our Newsletter