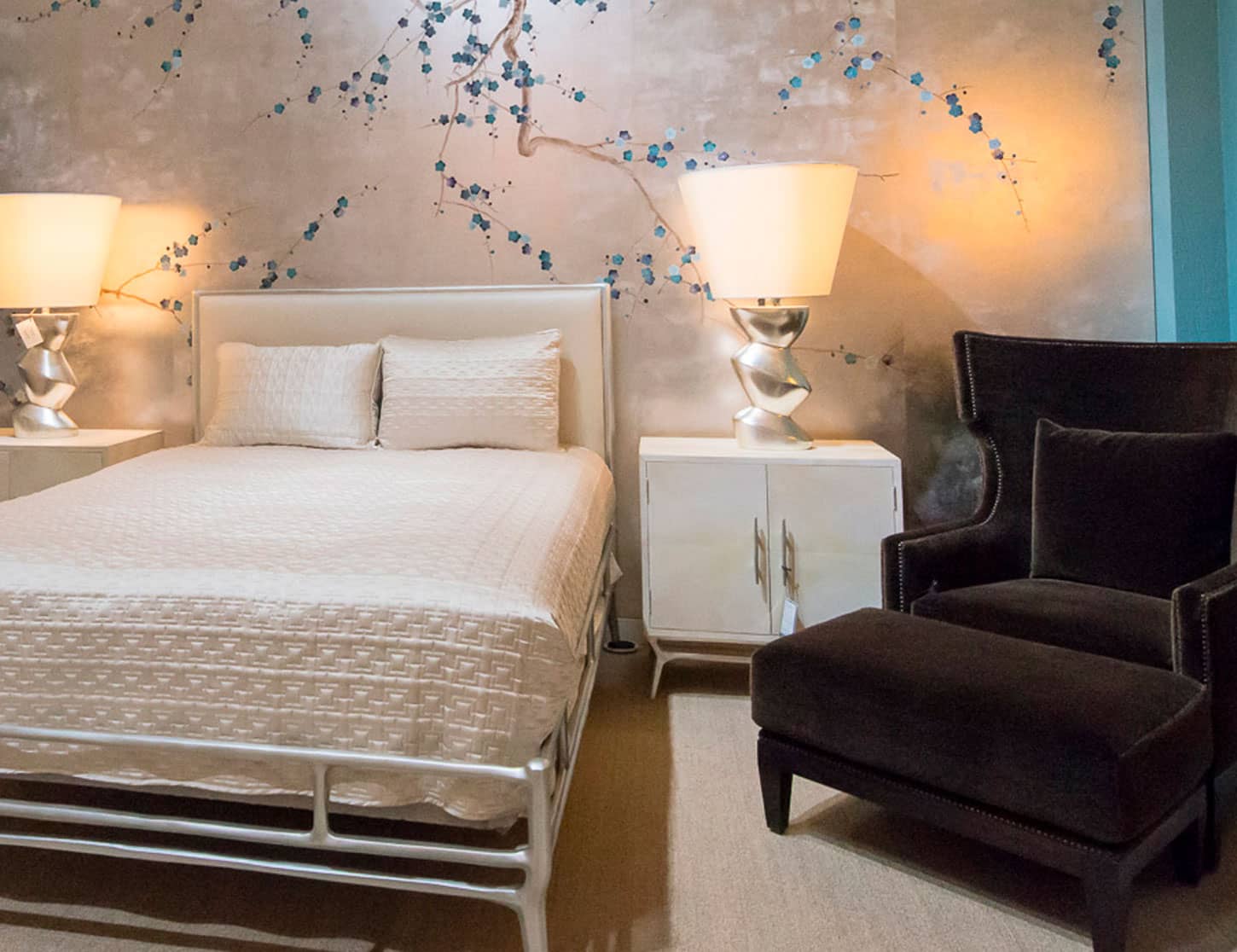 LUXURY DESIGN LINES
Michael Folks Showroom is located in Seattle Design Center. Michael opened one of the original design center showrooms back in 1976. At the time, it boasted chocolate brown ceilings and walls, grass cloth and Berber flooring and often had the scent of vanilla scented candles which burned daily as a warm welcome to its guests. In 1984, the Michael Folks name went on the door and everything was painted linen white with sisal and pine floors to reflect the emerging designs. Today, Michael Folks Showroom still prides itself on offering an engaging and comfortable setting for all of its visitors with a keen attention to well-crafted and unique product.
Our samples allow you to choose from many options to make your selection, bespoke, made just as your lifestyle requires.
A visit to Michael Folks Showroom to explore at your own pace is the only way to experience Michael Folks Showroom. Michael Folks can assist customers in arranging white-glove shipping to local, national and international destinations.
Accessories
Antiques/Reproductions
Area Rugs/Custom/Padding
Bar Furniture
Beds
Benches
Bookcases
Cabinetry
Carpet – Custom
Carpet – Wall-to-Wall
Casegoods
Drapery Hardware
Fabric
Fine Art
Fireplace/Accessories
Furniture
Garden Accessories/Planters
Home Office
Leather Fabric
Leather Furniture
Lighting/Lamps/Shades
Mirrors
Outdoor Fabric
Outdoor Furniture
Screens/Room Dividers
Sofas
Stone
Trim
Wallcoverings
Aldeco
Alhambra Fabric & Wallcovering
Artifacts International
Beaumont & Fletcher
Boris Kroll
Bradshaw Designs
Chapman Lighting
Chelsea Textiles
Christian Fischbacher Fabric & Wallcovering
Colony Roma Fabric & Wallcovering
de Gournay
Denis Phillips-Artist
Editions Design Collection
Emanuel Morez Furniture & Lighting
Grey Watkins
Harsey & Associates
Hinson Fabrics & Wallpaper
Houles Trim and Drapery Hardware
Ian Sanderson Fabric
Interior Crafts Furniture
Ironies
Isabela Rose Textiles
James Hare Fabric
Janet Yonaty Fabrics and Trim
Jean Paul Gaultier Fabric & Wallcovering
Kanchi Designs Fabric
La Lune Collection
Lelievre Fabric & Wallcovering
Majilite
Marvic Textiles
Michael James Furniture
Minton-Spidell
Missoni Home Wallcovering
Modern History
Myung Jin Textiles
Nancy Corzine
Nicolette Mayer Fabric & Wallcovering
Old World Weavers
Oxshott Lighting Collection
Ralph Lauren Furniture & Lighting
Regal Furniture
Robert James Collection
Sandberg Wallcovering
Scalamandre Fabric & Wallcovering
Steven Harsey Textiles
Suzanne Tucker Home
Tassinari & Chatel Fabric
The Scott Group Custom Carpets
Tisserant Art & Style Lighting
Visual Comfort Lighting