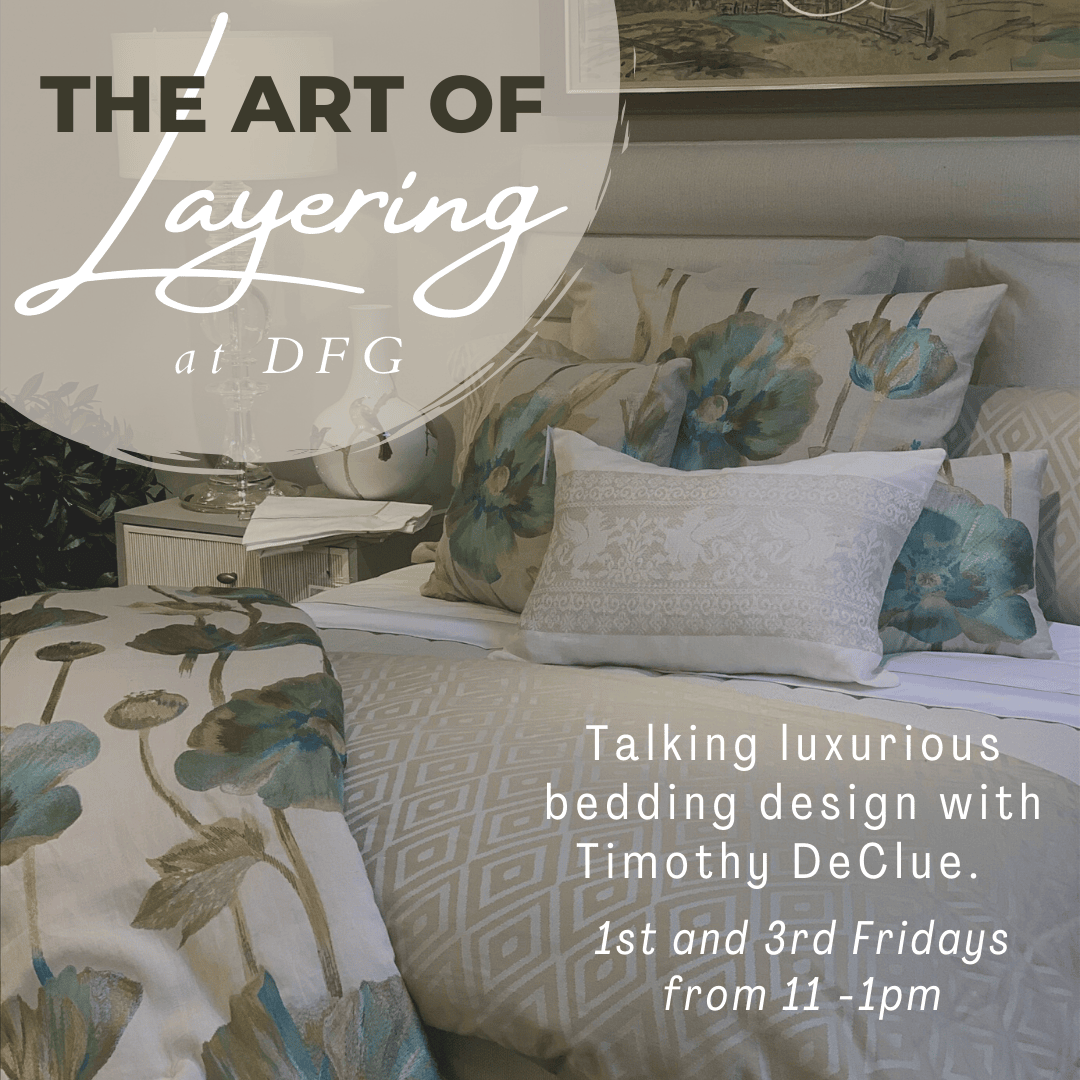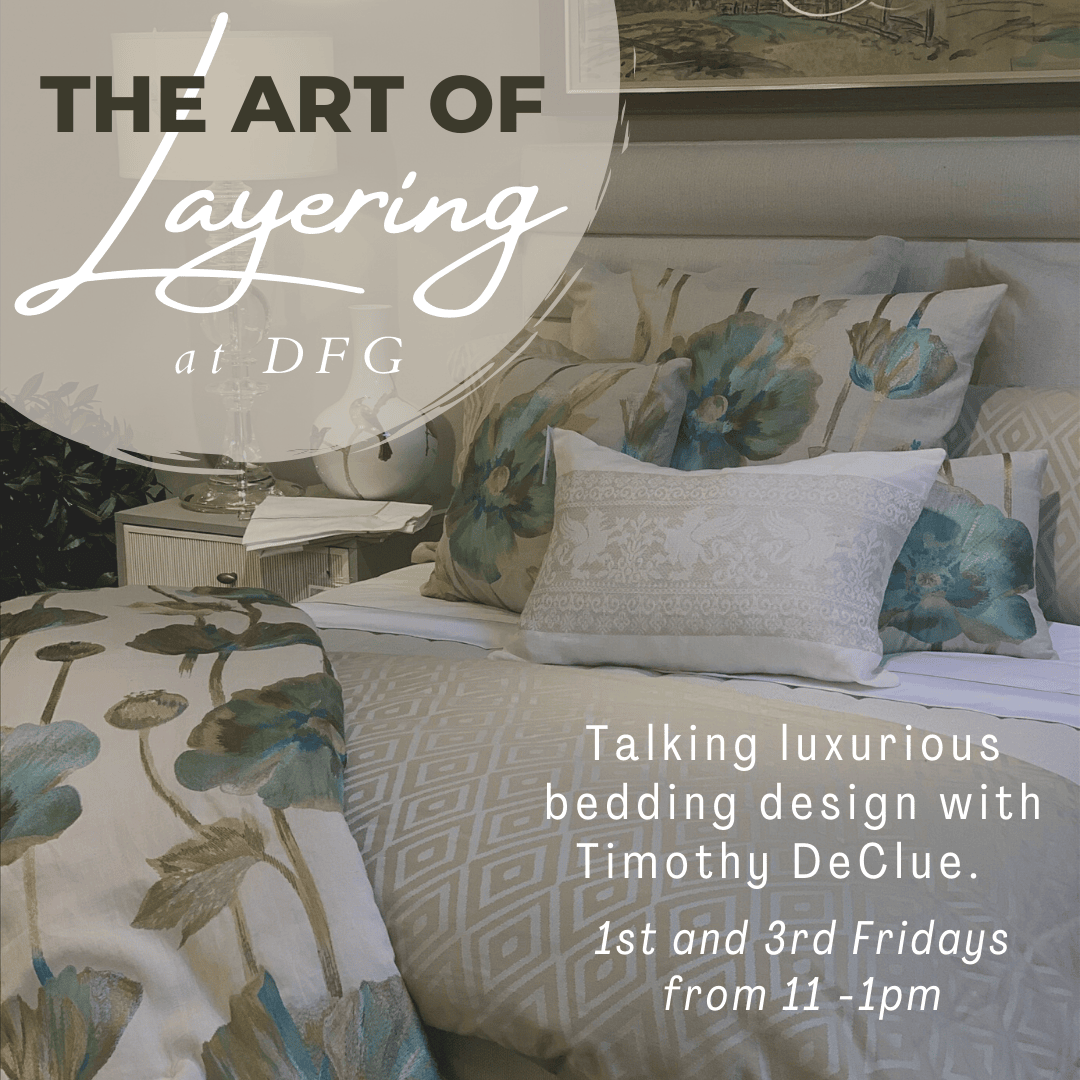 1st & 3rd Fridays from 11 -1pm in the DFG Showroom
Talking luxurious bedding design with Timothy DeClue.
A well-dressed bed can be as simple as fine Italian quality sheets topped with a fluffy duvet and duvet cover, or composed of various layers, pillow shams, accent pillows, blanket, quilt, and a throw. Or perhaps it's all hidden under a bedspread. Drop by and chat with bedding designer Timothy De Clue and learn, one on one, how to make your clients bed as luxurious as your bedroom design.
Contact Showroom with any questions:
Phone: (206) 764-9222
Email: jodi@dfgseattle.com