Showroom Outside Sales Representative
JOB SUMMARY: The Outside Sales Associate is TRAMMELL-GAGNÉ's primary face to the customer. Their goal is to make the designer look good to their clients, to assist designers and clients with purchase decisions, to maximize sales of TRAMMELL-GAGNÉ products and to assure that TRAMMELL-GAGNÉ is easy to do business with.
SCOPE: This position will be primarily worked from a home office with full access to showroom resources when needed.  You must own your own car, have a valid WA Driver License, and be willing to travel Oregon and Washington on sales calls to an existing client base.  Seattle and Portland are our primary two markets. Traveling with vendors on a seasonal basis is also required and is our opportunity to develop great relationships.
DUTIES & RESPONSIBILITIES:
Successfully maintain a full calendar of outside sales presentations, providing designers and clients with information on products, pricing, lead times, specifications, etc.
Be accountable for individual sales goals
Tailor sales materials to create concise and curated presentations for clients
Seek new client relationships and nurture existing relationships with consistent follow-up
Conduct organized follow-ups for all presentations
Manage leads, track and register projects
Set realistic client expectations
After sales follow up
Provide accurate and timely reports to management, including call reporting and business updates
Attend trade shows as needed and/or available
Stay informed of new TG products and other general information of interest to customers
Develop and cultivate strong relationships with our vendors
Work as a team player by always supporting your coworkers
REQUIREMENTS:
Be a team player who is willing to do what it takes to get the job done
Bachelor's degree preferred
3+ years of sales experience preferred
Experience in both residential and commercial markets preferred
Excellent interpersonal and communication skills (written and verbal)
Organized, detail-oriented and ability to multi-task
BENEFITS
Paid Medical after 60 days
Two weeks paid vacation
Nine paid holidays
Paid sick time
Dental Available
Bonus Program Available
HOW TO SUBMIT: For immediate consideration, please submit cover letter, professional references, and resume to hunter@tgshowroom.com.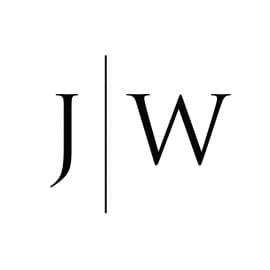 Showroom Outside Sales Representative
GENERAL SUMMARY
Responsible for day-to-day outside sales of high-end residential furniture, fabric, wallcovering, and accessory lines represented by Jennifer West Showroom.
ESSENTIAL DUTIES AND RESPONSIBILITIES
This individual will be the primary contact for clients of the Jennifer West showroom in the Oregon, Idaho, Montana and British Colombia region.
Facilitates the sale of residential furniture, fabric, wallcovering, and accessories from the showroom, including:
Lead generation
Preparation and Delivery of Sales Presentations
When restrictions lift, travel minimum two weeks out of every month
Assisting customers with product selection
Order generation
Order processing and tracking
Problem solving
KNOWLEDGE, EXPERIENCE, AND SPECIAL SKILLS REQUIRED
5 years' experience in a high-end furniture and/or fabric environment or equivalent experience in an interior design environment.
Must demonstrate the highest level of integrity and professional conduct.
Candidate must be a self-starter and proactive.
Ability to interact effectively internally and externally.
Microsoft Word/Excel/PowerPoint skills required.
Excellent organizational, verbal and written communication skills.
Ability to work effectively from the main office when not traveling.
To Apply:
Please email your resume and cover letter to our Operations Manager, Deborah Rasinski, drasinski@jwshowroom.com.
COMPENSATION
Will depend on experience and include a mix of salary and commission.
Please, no calls to the showroom. We will respond to email applicants only.
For more information on Jennifer West Showroom, please see www.jwshowroom.com.
NOTE:
The above statements are intended to describe the general nature and level of the work being performed by people assigned this job. They are not exhaustive lists of all duties and responsibilities, knowledge, skills, abilities, physical job demands and working conditions associated with the job.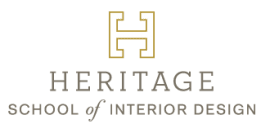 INTERIOR DESIGN INSTRUCTOR
Seeking a Part-time Saturday Interior Design Instructor for a Private Occupational School, offered under an independent contractor agreement for approximately 10-13 hours/week.
About Heritage School of Interior Design
Heritage School of Interior Design prepares students for a career as an interior designer. The primary course offered at the school is the Fundamentals of Interior Design Program. Through this program, students develop an extensive knowledge base which empowers them to work in the Interior Design industry. Projects include the full design and presentation of two residential spaces. This program puts equal focus toward core design knowledge, design expression and business practices that together enable students to become successful industry professionals.
The school has a very strong culture and all team members are flexible, personable, open-minded, passionate, encouraging, supportive, caring and a team player.
Vision: To empower the creativity of aspiring interior designers with a quality, hands-on education to achieve personal growth and professional success.
Values: Empower the success of others, pursue growth and learning, be creative and open-minded, be passionate and determined, have the courage to change course, be humble and collaborative.