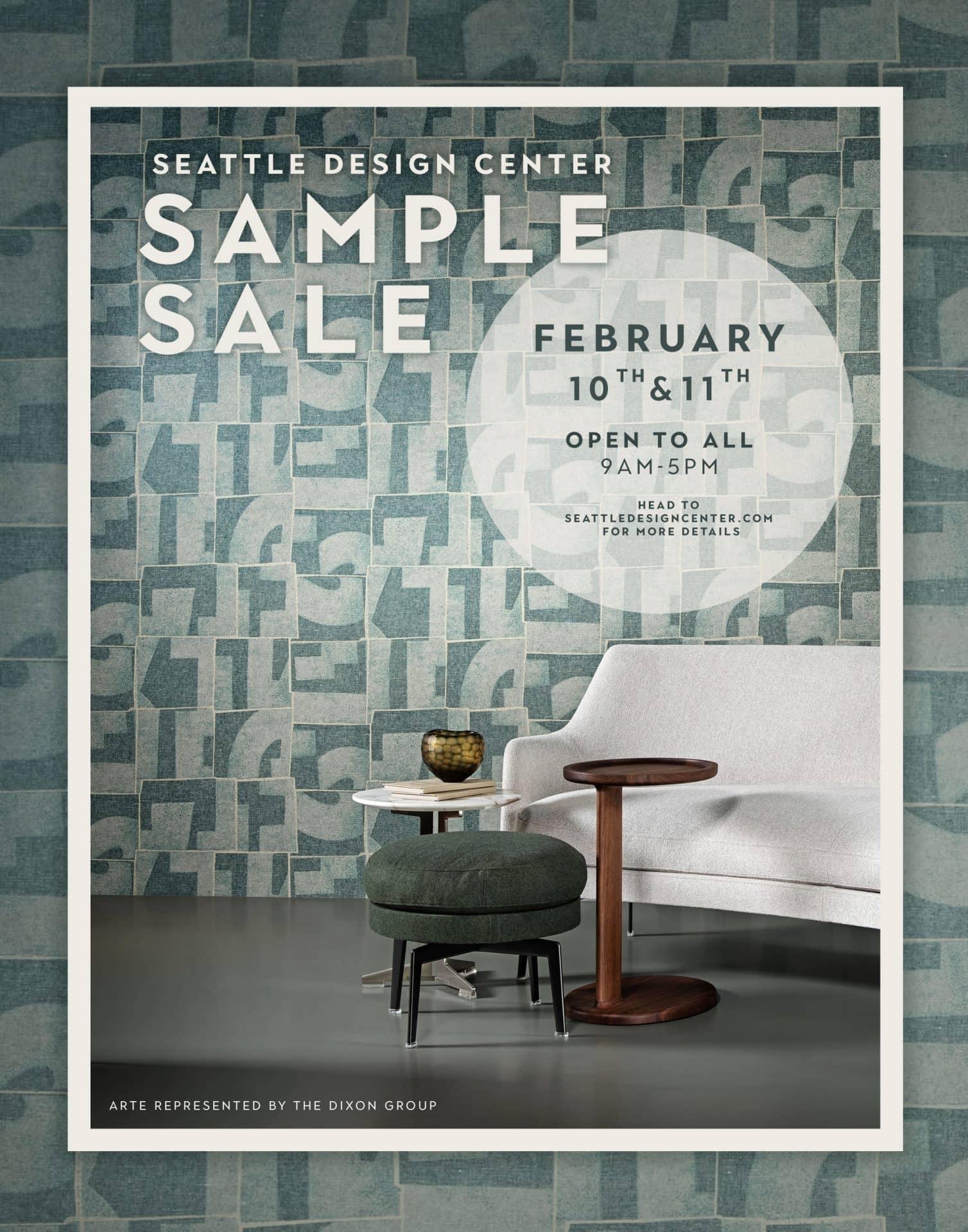 SAMPLE SALE HOURS
Thursday, February 10th – Open to the trade & public 9am – 5pm
Friday, February 11th – Open to the trade & public 9am – 5pm
PARTICIPATING SHOWROOMS
Baker – 127
Leflar – 210
DFG – 238
Garner Home – 254
The Dixon Group – 232
Plasteel Frames & Gallery – 133
Appointment Appreciated but not required.
We have always prided ourselves in creating a friendly, inspiring and comfortable Design Center, but now we are also focused on extra measures to ensure that the Seattle Design Center is safe to visit and is promoting good health.
Masks are required to enter and please practice strict social distancing.