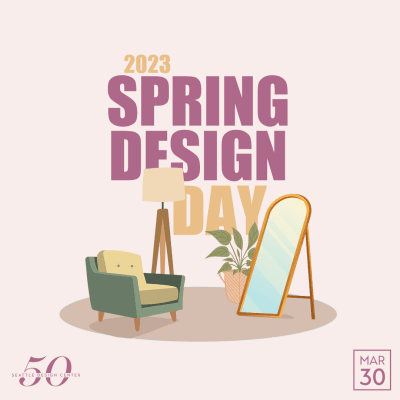 2023 Spring Design Day
Spring Design Day is SDC's bi-annual celebration bringing the PNW design community together under one roof. Get inspired with the latest collections, keynote speakers, industry panels and networking events.
Registration Now Open!
9:00 am
DFG Showroom // Start your Day with Coffee at DFG – Espresso Elegance Coffee cart and pastries.
9:30 am
Trammell-Gagné Showroom // Spring Open House – Preview our New Collections or fall back in love with old favorites. Please join us as we celebrate Spring Market.
10:00 am
Main Atrium Stage // Andonian Rugs presents 'Handcrafted Contemporary and Tribal Carpets with Ramin Zollanvari' – Ramin is the 7th generation of his family in the carpet weaving business. Zollanvari unites the tradition of ancient Persian carpet weaving with truly innovative and unique designs, making them a global trail-blazer in the landscape of handcrafted rugs.
The Dixon Group Showroom // Thibaut presents Outdoor Fun – Please join Thibaut in the Dixon Group Showroom as we host a DESIGNER CORNHOLE TOURNAMENT featuring the amazing outdoor and high performance fabrics Thibaut has to offer this Spring.
10:30 am
Main Atrium Stage // Craftex Product Showcase – Craftex will be presenting 10 of their products from both their microcement and metallic collections
J. Garner Showroom // The Value Story of High End Upholstery – Understanding the Value of High End Upholstery for your clients with Chuck Horton, LEE Industries
11:00 am
Main Atrium Stage // The New Traditional – In The New Traditional Butera shares 13 homes where heritage pieces blend artfully alongside distinctive furnishings, tone-on-tone textiles, and bold textures—all elements of his iconic style. Butera emphasizes the power of living in a beautiful environment and surrounding yourself with the things you love. These homes emphasize alluring architecture, luxurious furnishings, and intricate craftsmanship to be enjoyed daily by their owners.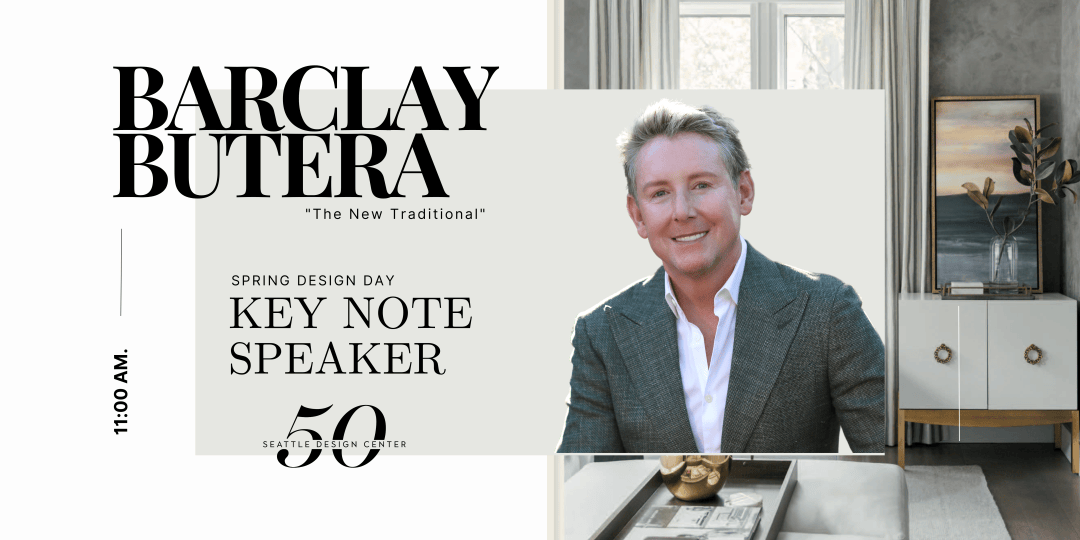 12:00 pm
Lunch – Boxed Lunches provided by Arista Catering (Vegan & gluten Free options Available)
Book Signing – Barclay Butera will be available to sign copies of his book, "The New Traditional" purchased through your ticket or through Kravet Showroom.
1:00 pm
Main Atrium Stage // Designer Panel: Lessons Learned and Profits Earned – How to Survive and Thrive in the Business of Design.

Max Humphrey
Max Humphrey is an interior designer based in Portland, Oregon. After working in TV and film production and touring the U.S. and England as the bass player in a rock band signed to a major record label, he discovered a passion for interior design. His latest book is called "Lodge: An Indoorsy Tour of America's National Parks."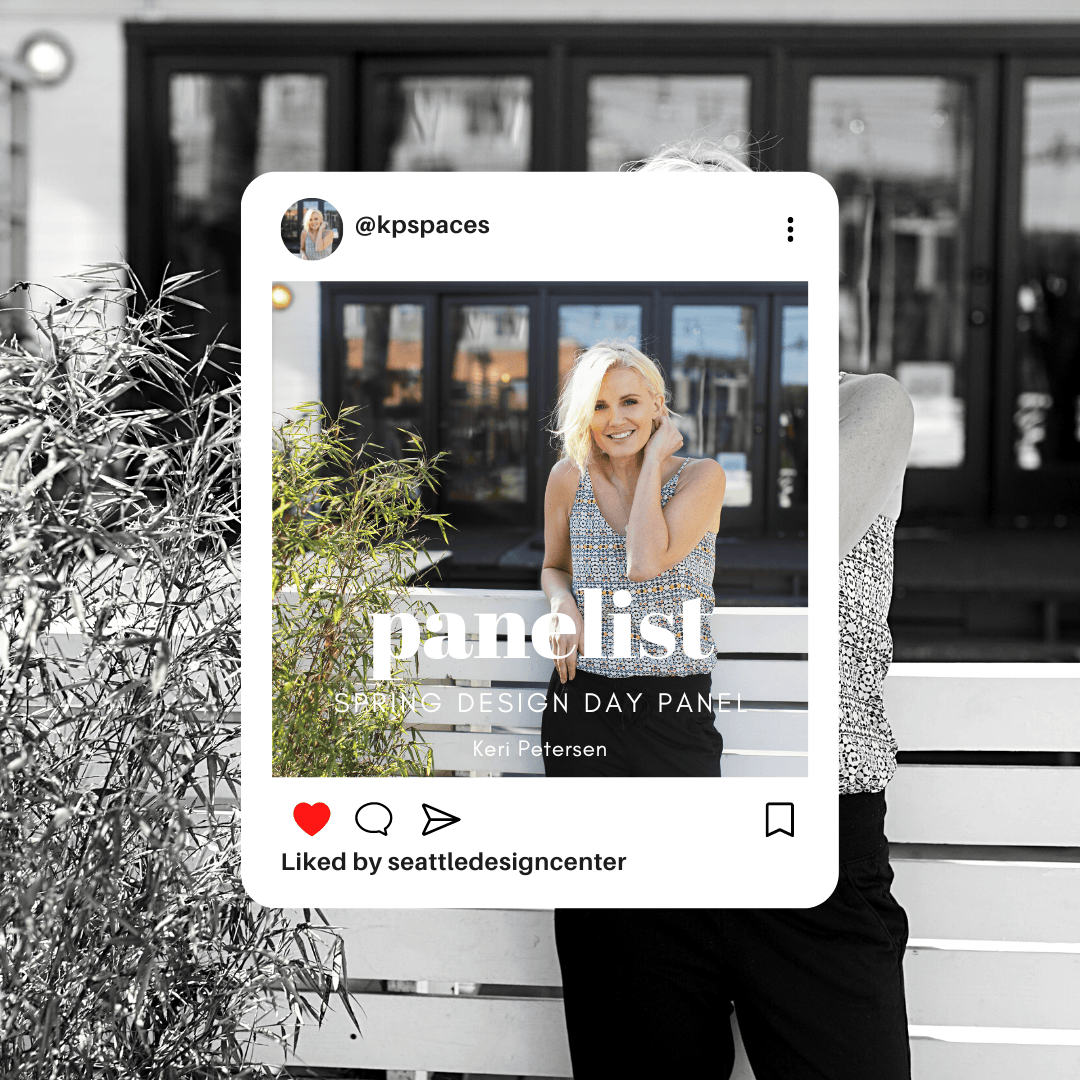 Keri Petersen
Keri Petersen is the owner and lead designer of KP Spaces, a boutique residential design firm in Seattle, WA. Keri also runs Design + Thrive, a coaching program for interior designers who are ready to create more wealth and freedom in their businesses. Features include HGTV, House Beautiful, Domino, Rue, Seattle Magazine, Apartment Therapy, and Remodelista.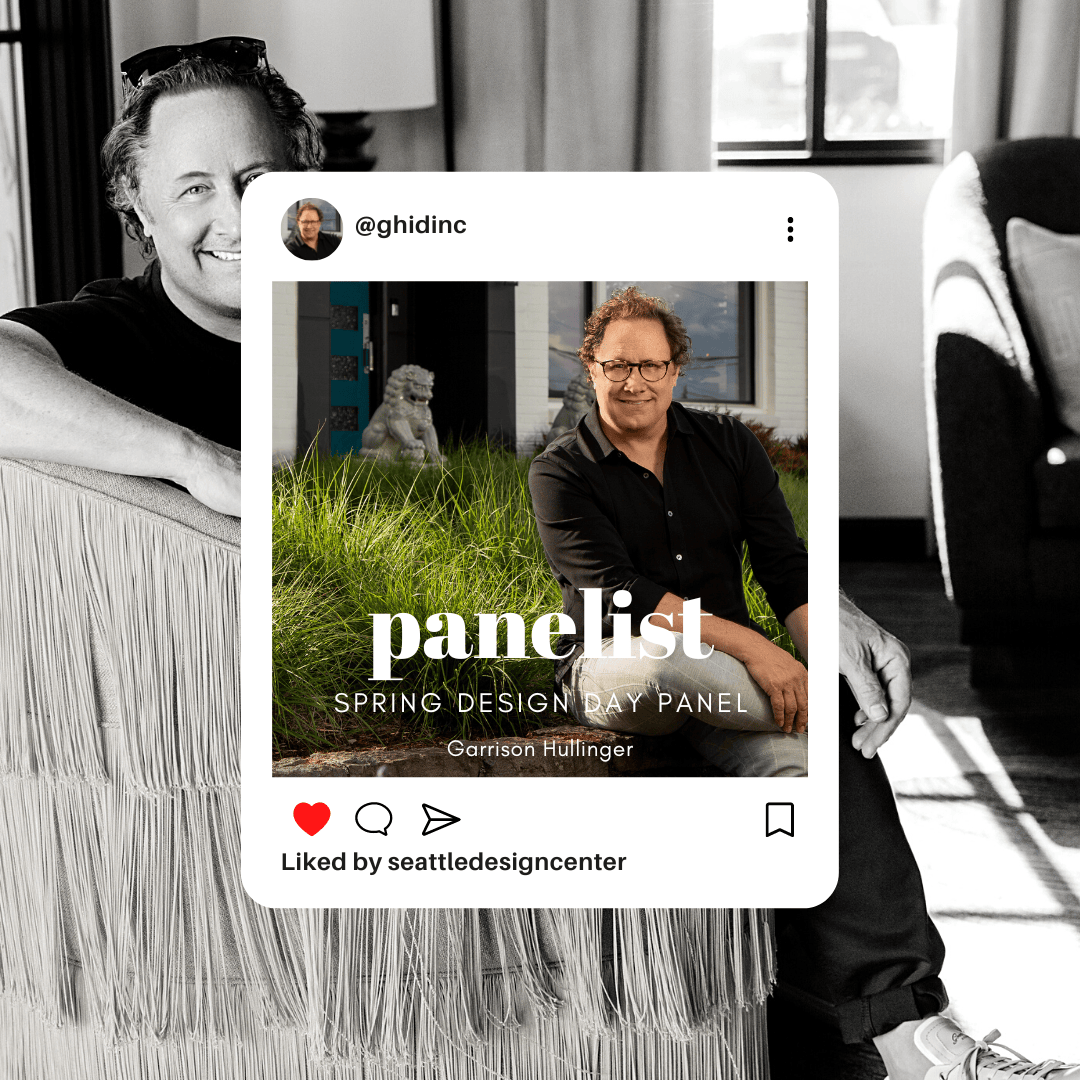 Garrison Hullinger
As founder and Principal Designer of Garrison Hullinger Interior Design (GHID), Garrison has transformed his one-man studio into a nationally recognized firm with a prestigious portfolio of work. Garrison is a strategic thinker who understands the luxury market from all angles. He knows how to scale without losing sight of the smallest and most impactful details. Garrison has the uncanny ability to make any space timelessly elegant, and feel exactly as it should. While Garrison isn't known for one singular aesthetic, his designs are recognized instantly.
2:00 pm
Pindler Showroom // Max Humphrey x Sunbrella Fabric Collection Debut with Pindler and Book Signing – Join Max Humphrey in the Pindler Showroom as he debuts his exciting new Sunbrella fabric collection and signs copies of his latest book, Lodge: an indoorsy Tour of America's National Parks. Fun Snacks will be served.
Resource Furniture Showroom // The Future is Electric: Product Launch Cocktail Party w/ Resource Furniture – Discover Resource Furniture's latest innovations in luxury transforming furnishings. Join us for signature craft cocktails and hors d'oeuvres as we unveil the Tonale, our first ever fully motorized wall bed, making its debut appearance during Spring Design Day 2023.
2:30 pm
Baker | Mcguire Showroom // Thomas Pheasant 20th Anniversary – Please Join Lisa Miller, territory rep in celebration of 20 years of design from acclaimed guest deisgner, Thomas Pheasant. We wil explore Thomas's history with the Baker Interiors Group and his latest collection for Baker Furniture.
3:00 pm
Dixon Group Showroom // Schumacher Block (printing) Party – Fun with Fabrics! We invite you to design your own block print patterns while viewing Schumacher's hand blocked fabric collections, including collaborations with designers from around the world: Molly Mahon, Caroline Z Hurley, Marie-Anne Oudejans, and many more.
3:30 pm
Rubenstein's Showroom // Introducing Pinnacle – Join us as we explore the new custom area rug line by Pinnacle.