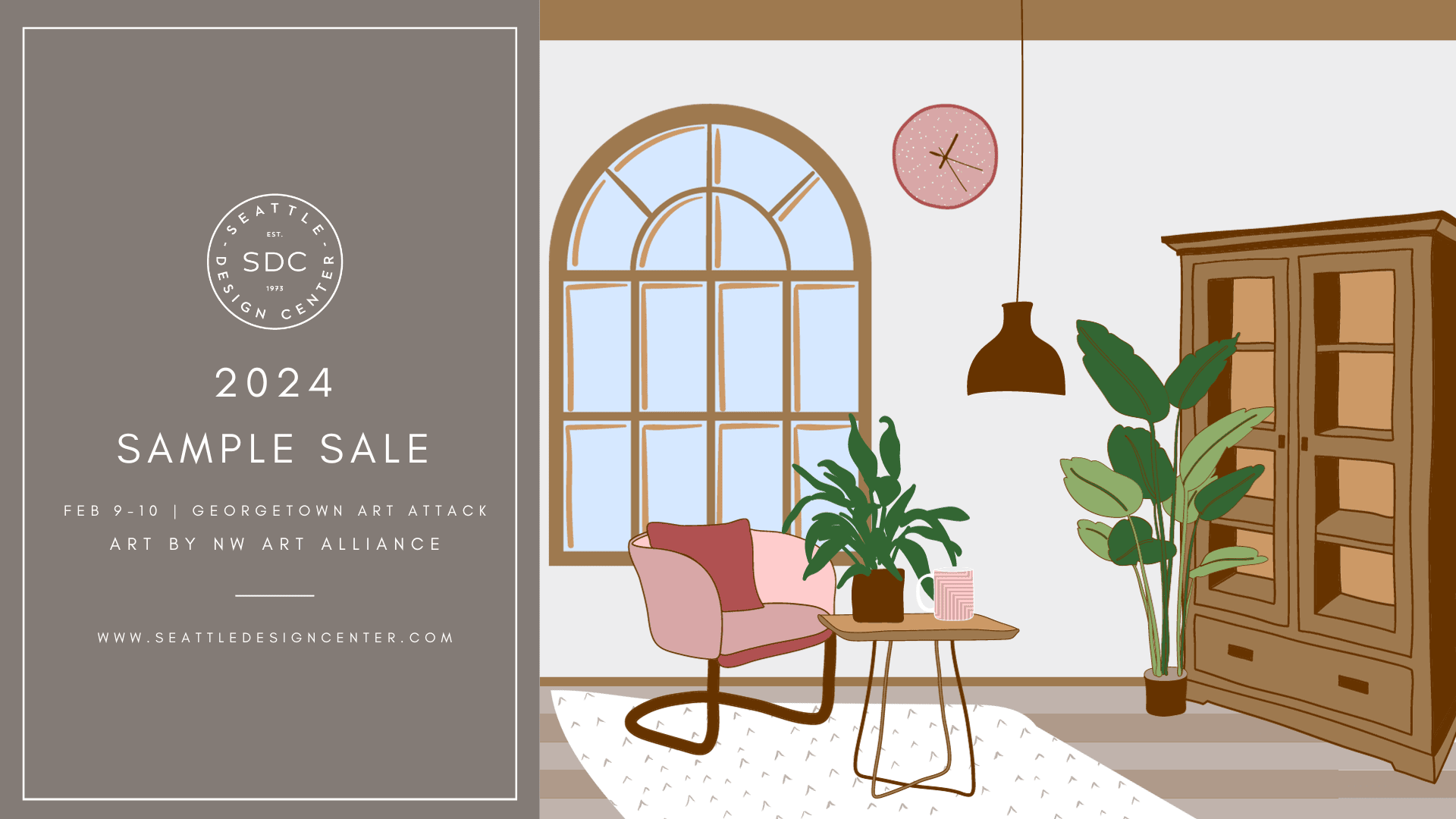 This year, we are partnering with Northwest Art Alliance. Come shop participating showroom sample sales and see art from 45 local artists!
February 9nd – 10th
(Artists Booths only available 10th)
Fri: 9am-5pm
Sat: 9am-3pm
*Atrium Cafe Seating area will be closed from Feb. 9th for the Sample Sale*
See below for the full list of participating showrooms and artists.